RealNet Brokerage has been in the real estate services business in the Tampa Bay real estate market for many successful years and will be here for many more. This longevity and confidence comes from our real estate services to a great many buyers and sellers, and their recommendations to others that result in repeat and referral business that keeps us productive and successful.

We are full service multicultural and multilingual Tampa Bay real estate team , we work with buyers, sellers and investors in real estate transactions spanning all of the price ranges and property types. Some of the languages spoken by our agents include English, Spanish, French and Greek.

Residential Single Family – Our residential single family services connect buyers with sellers every day, and we do it with professionalism and a total dedication to our clients. This property type is the majority of our market transactions, but by far not the only one in which we have expertise.

Condominiums – While condominiums are residential, they're a very different market focus, and we have experts in evaluating condos and helping buyers and sellers to cope with the special financing and homeowner concerns for this property type.

Multi–family – Investors are great clients for RealNet Brokerage. Multi–family properties are a very unique market. The detailed return on investment and valuation calculations investors need to evaluate properties for rental are second nature to us.

Commercial – Whether it's a shopping mall, a small office building or a restaurant space, we're commercial property specialists. Contact us for your commercial property needs in the Tampa Bay Area

Vacant Land – Land is a very special property class. It's relatively easy to show a gourmet cook a wonderful commercial kitchen in a home and see their eyes light up. It's more of a challenge to help a buyer or seller to realize the potential in a piece of land. 
Residential and Commercial Property Management-  Services include back ground and credit checks, tenant placement, move in and move out inspections, rent collection and evictions. 
Specialized Services- Assistance to International E-2 Visa Investors, 1031 Exchanges, Reverse Mortgage Sales, Business Sales, Estate and Divorce real estate transactions, REO'S,  Short Sales and Distressed Properties.

Call us at 727-753-8555 or email us to start a discussion of your needs. Or, fill out our quick form to tell us your property interest types and give us an overview of your needs.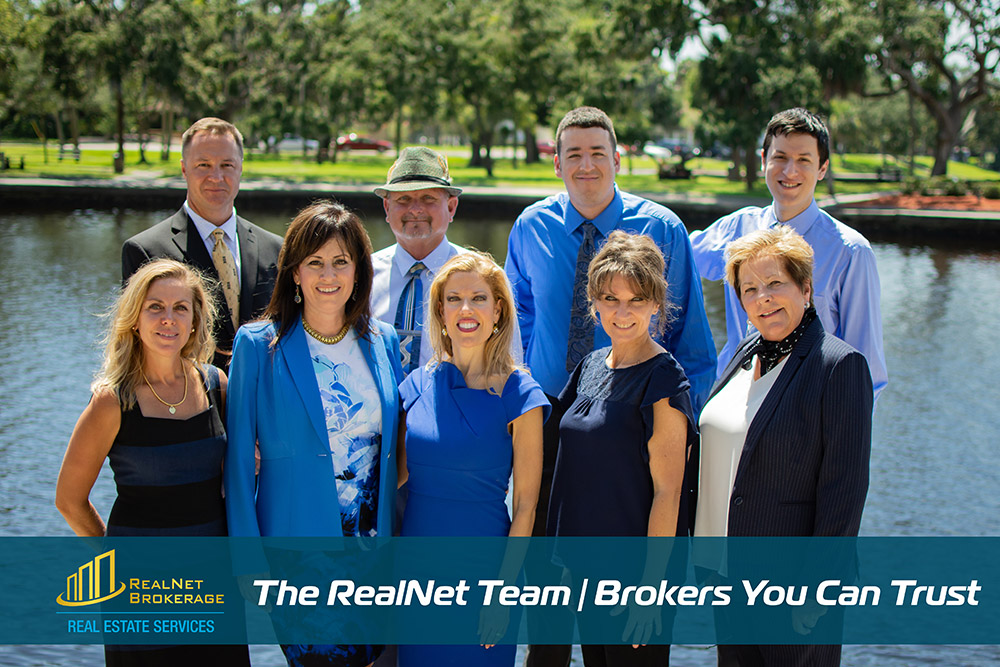 Marcus Howard is a licensed broker and the owner of RealNet Brokerage and RealNet Management located in Tarpon Springs, Florida. With over twenty years of real estate experience and property management Marcus is a vested expert in the Tampa Bay Real Estate market. He is a Certified Distressed Property Expert (CDPE), is Experienced in Real Estate Owned (REO) properties and is highly qualified doing Broker's Price Opinions (BPOS). He also has Vast History of Commercial and Income properties purchases and management for a total of over 60,000 square feet of management properties.
Clients buy and sell properties for various reasons; If you're a first time buyer or seller Marcus is never too busy to listen to your recommendations, questions and concerns. Whether it's an investment purchase, 1031 Exchange, a Short sale, REO, a Divorce Sale, Reverse Mortgage Sale or Estate Sale you will benefit and be satisfied by his professional real estate representation.
Marcus is passionate about and committed to his family, friends, the community and the less fortunate around the world. He is involved with his church and has been on mission trips to Central America. By partnering up with local businesses to raise funds he was able to travel to Honduras to help build schools.
Golf has been a lifestyle and a hobby since the age of three. He shared many hours on the golf course with his father as a child and now enjoys playing with clients, friends and in charity events. During the Valspar Golf Championship you will easily spot Marcus among the fans as he loves to sport colorful outfits in recognition of the event's sponsor. Racing Motorcycles was also a big part in Marcus' life growing up but today a long ride on the Harley is the best way to relax and enjoy beautiful Florida.
Ivonne Alvarez, Realtor®, GRI, PSI
I am a Full Time Licensed Professional Realtor in the Tampa Bay Area. I have lived and worked in Tampa Bay Florida since December 1991. With many years of experience in marketing, sales and in education I am qualified and able to provide professional, competent and ethical real estate services to my clients. Working with other professionals in order to successfully coordinate the purchase or sale or your property is a priority to me; constant clear and efficient communication is a key factor to make your transaction a pleasant and memorable one.

I bring creativity, diverse knowledge, experience and positive energy to my profession and my working relationship with you. I look forward to "personalizing" your real estate experience and providing to you outstanding service, support and solutions. I'm never too busy for you or one of your referrals, so don't hesitate to Call, Email or Text me. I look forward to hearing from you.
Professionalism, Knowledge and Teamwork best describe the service you will receive when working with Jason during your real estate transaction. Licensed and experienced Real Estate Agent with RealNet Brokerage. Jason will provide you answers to the questions most first time buyers have.

Besides a 4+ career in real estate; Jason is currently Physics major student at the University of South Florida and a team member at RealNet brokerage. Jason's hobbies include Biking, Bowling, weekly D&D with friends and following the latest NASA news.
Whether you're buying or selling… Jason is your best ally to get your transaction done from beginning to closing day.
Kevin D. Alvarez, Realtor®
I earned my four year business degree at the University of Central Florida with an emphasis in Real Estate in December of 2018. I am motivated, a team player and a problem solver who is always striving to be a top-notch business professional in order to provide my clients exceptional service that will contribute to their success.
I enjoy traveling and learning about diverse cultures and studied abroad in Hong Kong for academic credit where I had the opportunity to learn about international business in Hong Kong and learn about the culture. I have also traveled Colombia my family's native country; future trips will include Europe and South America.

My commitment to you is exceptional service and a smooth uncomplicated transaction.
Dina Arvanitakis, Realtor®
Dina Arvanitakis graduated from the University of Chicago in 1994. She completed her Juris Doctorate & Masters of Law in International Business and Trade in 1999 at the John Marshall Law School.

Dina is licensed to practice law in Florida, Illinois, and Washington DC and is licensed to practice real estate in Florida. She is a managing partner of Arvanitakis Law Group, LLC and a sales associate with Real Net Brokerage.
Real Net Brokerage has served the Tampa Bay Community for over 25 years with exceptional service in a collaborative team environment.
Raised for most of his life in Wisconsin, Dan Brzycki has always had a fascination with Florida and the Ocean. After several years of moving back and forth between Milwaukee, WI and Florida, Dan and his family have decided to take the final plunge and make there dreams come true right here in the Tampa Bay Area.
When the family finally settled in, Dan knew he wanted to follow his passion into his next career in life as a Florida Realtor. Over the years making several moves and several purchasing several he found that there are major gaps in service and relationship building that are missing in most transactions. With Dan's experience and background he knew this would be a natural fit to make the home buying experience less stressful for other families looking to move into the area.
Coming from a strong background of Hospitality and Electrical Construction, and Real Estate Investing… this seemed like the perfect fit to Dan. "It just seemed like a really good fit to use my construction experience for home buyers. I understand where Buyers are at when they are moving & relocating to make that transition to the area."

This strong focus on the personal connection has helped to make Dan a popular choice among home buyers. In Florida, there are so many realtors it can be hard to know how to choose the right one. With Dan's attention to detail and passion for service, he is committed to using his experience to help people find their dream of the Florida Life.
Blake MacPherson, Realtor®
His personal statement " I exercise daily, my responsibility to maximize my potential." is the
constant force in Blake's life. With more than 30 years of experience in sales, marketing and
operations in the hospitality, transportation, healthcare and Real Estate industry Blake is a
dedicated and knowledgeable professional.

As part of the RealNet team since 2011 Blake has extensive property management experience
200,000 Sq ft. and over 300 Medical Leases. Additional experience includes asset
management and in hospital real estate operations department.

Looking to work with a knowledgeable professional? With Blake on your side your Real Estate
transaction will be a successful one.
Katie McDermott, Realtor®
Katie McDermott is a licensed Real Estate agent who was born and raised in Miami, FL. After graduating from Westminster Christian High School, she moved up to Tallahassee where she graduated with a business degree in Marketing from Florida State University.

Prior to finding her calling in Real Estate, Katie worked in sales and the fertilizer industry where she had a chance to travel to Russia, Switzerland, Spain and Italy.

Katie is enthusiastic, dedicated and professional. Buying or selling a home can be stressful and overwhelming, let our team guide you every step of the way with our knowledge, expertise, strategic marketing and superb communication.

Let Katie with RealNet Brokerage provide you with exceptional Real Estate services to ensure your feel confident with peace of mind.

In her free time, you can find Katie involved in her church, boating, scuba diving and snowboarding